New Growth Cafe
Sundays: 8:30 AM - 1:00 PM | Weekdays: 7 AM - 12 PM
New Growth Cafe
Take a break and walk over to the New Growth Cafe. Located in the small white building on campus, the cafe is a fantastic little coffee shop. The coffee is locally roasted and the service is always excellent! The menu includes a variety of espresso, coffee beverages, a great selection of non-coffee drinks and seasonal flavors.
Online Ordering Now Available!
Order your coffee one your way to church and have it ready for pickup when you arrive! Check out our online ordering option.
The Story of New Growth Cafe
Why the name New Growth? The owners, Adam and Nicole have been part of the Spout Springs Church Global Mission Team since 2017. In 2018 & 2020, they went to Phnom Penh, Cambodia to work alongside an amazing organization – The Hard Places Community (HPC). In Cambodia, HPC is known locally as "Punlok Thmey" – which translates to "new growth." When it came time to name the business, it felt like New Growth was the natural choice, because of the amazing connection they established with their friends in Cambodia.
The story of mission work, HPC, Cambodia and now Madagascar is a much longer story, so if you're ever in the shop and would like to more, just ask!
Adam and Nicole are building New Growth Cafe as an extension of their ministry, with a desire to tell more people about the injustices the world is facing today.
A Quick Tour of New Growth Cafe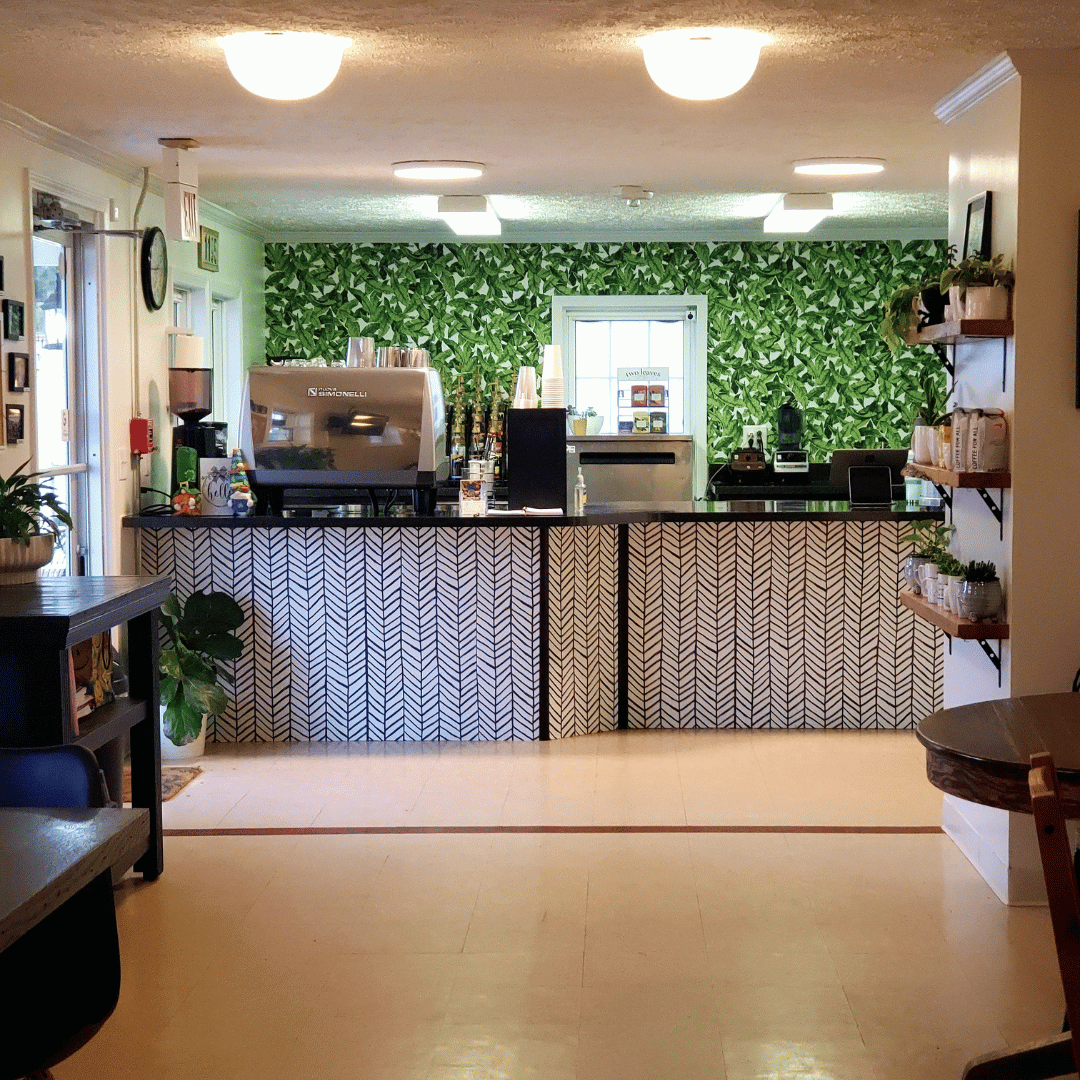 Contact New Growth Cafe
If you would like to inquire about reserving the cafe, have a question about missions, or just need to reach Adam or Nicole, click the button below to send an email.